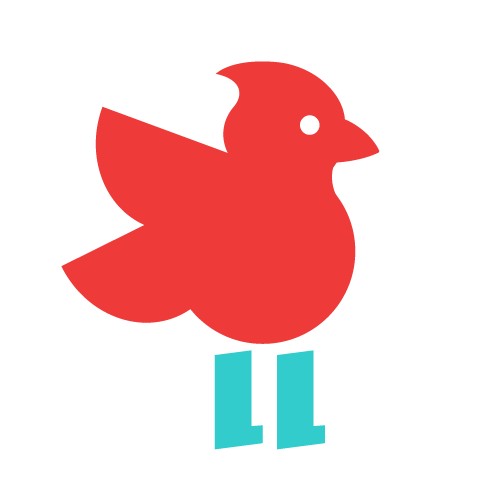 All students at PS11 get to access arts, athletic and technology education in addition to their academic curriculum. We have an outstanding team of teachers who run our specialty courses, and will work with your students throughout their years at PS11.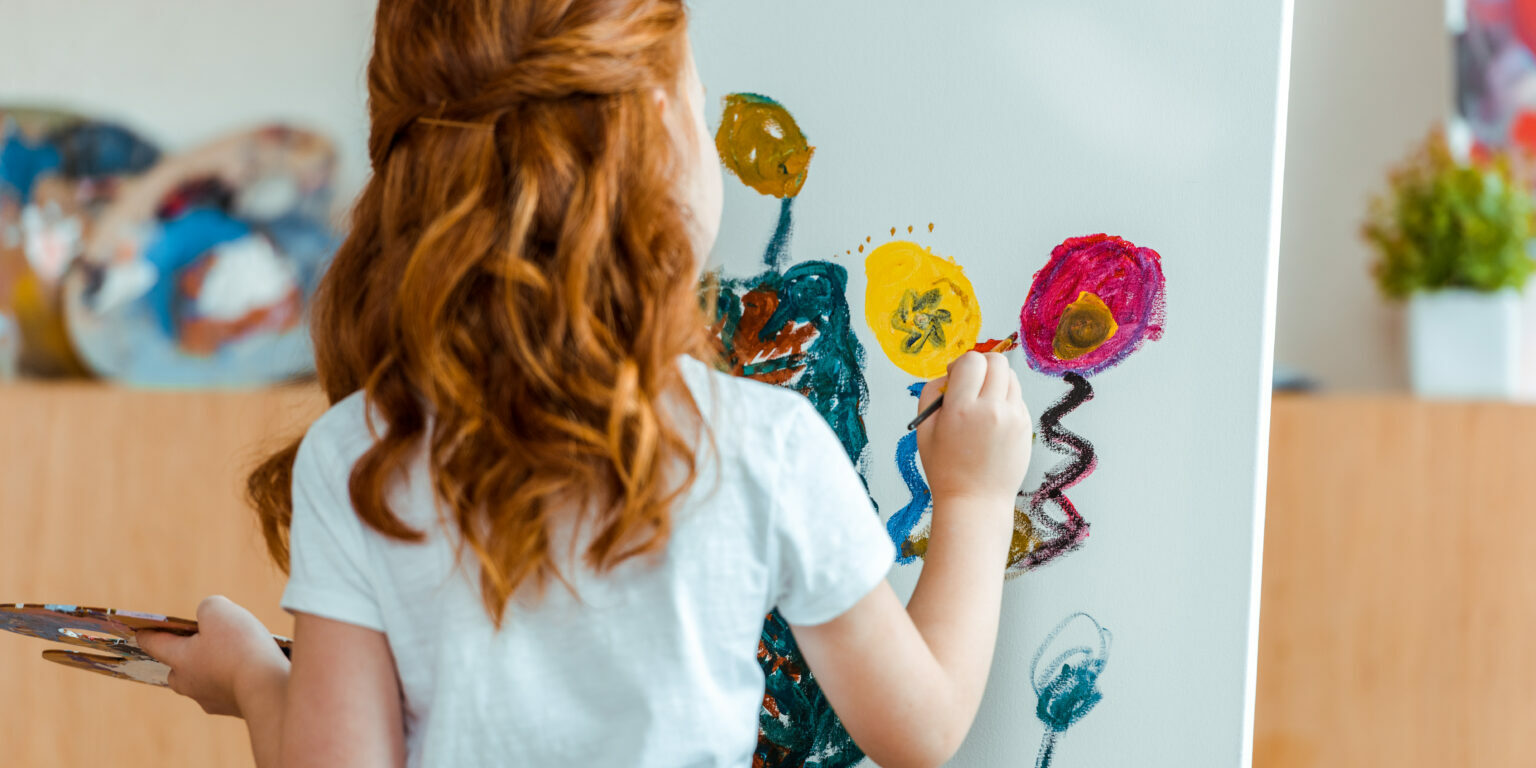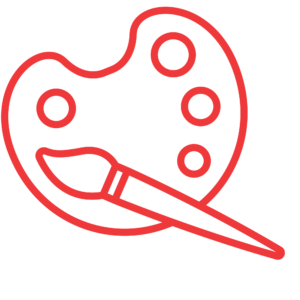 Ms. Brancey Mora is PS11's Visual Art Teacher!
In the art room, we focus heavily on process and individual expression, exposing student artists to as many types of art making experiences as possible and encouraging their imagination. Through the grades the projects change but the same major art disciplines are explored as skills develop. Your kids will explore:
Drawing from imagination, observation and memory using many different media including crayon, marker, graphite and oil pastels. Your kids will also receive their own sketchbook for project planning and sketching on location, including in the garden.
Painting using watercolor and tempera paint, mixed with drawing for resist painting, and exploring techniques and traditions from cultures all over the world.
Collage of all kinds! Your kids will delve into this wonderful, flexible artform, creating masterpieces from torn paper, cut paper, found images, three-dimensional and more.
Architecture starting with drawing, moving toward building and cooperative constructions.
Sculpture of all kinds, created from paper, found objects, mixed media, and cardboard.
Ceramics that are fired and glazed in PS11's very own kiln! Your kids will delight in clay exploration, creating pinch pots, coil pots, ornaments, mosaics and figures and more.
My very favorite thing about being an art teacher is seeing students develop their own unique ways of seeing the world and expressing themselves. Giving students a chance to explore how to create in 2D and 3D art forms and hearing them critique each other with respect and care is one of the very coolest things about being their art teacher! -Ms. Mora
The Dance Studio at PS 11 has been led by Rachel A. Wurman, M.A for 10 years!
In Pre-K, Kindergarten & 1st grade, students focus on shape-making, balance, and change of support. They explore dance opposites and create movement sentences. Students master the ability to freeze with energy, explore locomotor and axial movements on all three levels, and recognize LOD notation for the concepts.
Our units in Dance include choreographing, performing, and notating with LOD the Greeting Dance, Our Neighborhood Dance, Cloud Dance, and narrative dances based on nursery rhymes and poems.
Students master Laban Movement Analysis (LMA) concepts of shape and use the alphabet as inspiration to make connected shapes.
2nd & 3rd grade students conquer the LOD pathways and directions. Classes include exploring, choreographing, and notating with LOD the Treasure Map Dance; building a Mirroring Dance with LMA relationships; and dancing with props in the Sharp and Smooth Planet Dance.
Students learn folk dances from around the world and experience partnering, varying time signatures, and formations. After researching their own family dance history, students discover the cultural dance connections of their classmates by presenting projects to the class.
Students also rehearse and master their performances for the 2nd and 3rd Grade shows!
4th & 5th grade dance classes include composition projects like Positive and Negative Space Dances with LMA's Space and LOD gestural pathways. Students learn vocabulary, history, and technique of Authentic and Concert Jazz dance; and choreograph original jazz dances using compositional manipulations and tools.
Students expand their knowledge of vernacular dance history, and complete a vernacular dance challenge composition. Students polish their compositional skills through this advanced choreography project utilizing choreographic structures, devices and ways to manipulate phrases. Students learn vocabulary from the 4 basic movement groups of B-Boying/breaking and its history.
There are so many things I enjoy about being a dance teacher but one of my favorite things is seeing the growth in technical dance and compositional skill and kinesthetic/dance knowledge in our PS 11 Dancers as they grow from grade to grade. Of course, I can't forget about the outstanding performances of our Lead Dancers in the musical and our Dance Crew!
-Ms. Wurman
Ms. Colette Kost "Ms. Kost" is the Music Director at PS11!
In Pre-K, Kindergarten & 1st grade, students will discuss the 4 types of voices we have (whisper, talking, singing, shouting) and learn how we find our singing voice. They'll practice finding and keeping the steady beat, learn many songs and chants and work on locomotor skills such as walking, skipping, hopping, and jumping to the beat
These young students will play simple pitched and unpitched instruments to learn rhythmic patterns and beats. They'll prepare to read musical notation and work on music listening skills!
In 2nd & 3rd grade, students will continue building their rhythm reading and music reading skills (treble clef notation). They sing rounds and partner songs from all over the world, and accompany themselves on pitched and unpitched instruments (such as xylophones, rhythm sticks, shakers, drums, etc). Students continue to improve their music listening skills, as well as expressing themselves through improvisation and composition
2nd Graders rehearse and perform in their 2nd Grade Show (January), and 3rd Graders rehearse and perform in their 3rd Grade Show (November)!
4th & 5th grade students will play classroom instruments, such as xylophones, drums, and ukuleles. They'll continue building on their music reading skills, with more complex rhythms (listening, reading, notating and performing)
Students will sing longer and more melodically challenging music from all over the world, and understand how proper posture and alignment contributes to great singing. And they'll will accompany themselves on instruments while singing
5th grade students work on their Moving On Celebration in June!
I am thrilled to be in a school that values and supports all of their arts programs, and I really enjoy getting to be the Music Director for all of our PS11 shows , as well as seeing your students in my classroom every week.
-Ms. Kost
Mr. David Nichols "Mr. Nichols" and Mr. Enes Mernica "Mr. M" lead Physical Education at PS11!
Kindergarten, first and second grade have weekly physical education in the gym during the school year for 45 minutes.
At the beginning of the year we work on being safe in the gym. We learn "start" and "stop" cues with music and Mr. M's patented U.A.P (Universal Athletic Position). We work on locomotor movements such as skipping, galloping, hopping and running, learn where our heart is on our body and what happens to our heartbeat when we exercise.
Throughout the year we also learn about muscles like the deltoid and quads and how they help us move and play. We learn and work on underhand throwing to different targets, footskills, basketball dribbling. We learn about invasion games such as soccer, basketball, and everyone's favorite: Lucky Charms. We also learn about evasion games such as fire and ice tag, hula hoop tag and the famous "toilet tag."
All year, students learn about teamwork, working together and giving positive feedback to their peers. Students self assess themselves after every class. At the end of the semester we end with stations which are the culmination of every unit we've learned. Highlights also include the Parachute, which works on teamwork and creativity.
Each unit is modified by grade level so that students can be successful and build on their skills from kindergarten.
One of our goals is to teach students lifelong healthy fitness habits, important skills such as swimming, teamwork and having fun.
This is my 28th year teaching and my 26th year teaching at P.S. 11. I love teaching at this school as a big part of the curriculum is teaching students how to swim.. My goal for all of the students is to enjoy themselves in class and hopefully develop lifelong fitness habits.
-Mr. Nichols

One of my favorite things about PS.11 is the pool. Teaching students to swim at an early age is one of my passions.
-Mr. M.
Mr Nick Rubinfier "Mr. Fier" leads Technology instruction at PS11!
The following is a description of what we cover in the Computer Lab. To access technology resources and logins for students, please see our Technology Resources page.
From Pre-K to 5th grade, students attend Mr. Fier's class for about fifty minutes once a week, usually for one of the two semesters (approximately 20 sessions). Students come to the lab, located in room 211, which has more than thirty Apple Computer workstations.
Students first learn how to sign into the school XServe, where they can access school-purchased software, create documents, interact on the Internet,and save any digital creations.
The work in the computer lab is differentiated according to the appropriate work they are doing in their grade. At the earliest stages, we focus on getting students comfortable with opening apps, creating digital documents, saving them and then retrieving them. By the time they finish 5th grade students will have become familiar with both digital literacy and digital citizenship,coding internet research. They will be familiar with multiple digital platforms to share their knowledge digitally, such as word processors, presentation software (such as PowerPoint), multimedia programs,and keyboarding.
Ms. Sarah Chemerys "Ms. Sarah" is the head of Theater Arts at PS11!
Our Pre-K, 1st grade & 2nd grade theater students will learn to use their "Actor Tools" (body, face, voice and imagination) and explore emotional expression using those tools. They'll learn audience etiquette and theater vocabulary and terminology master the "Actor Neutral" position.
These will ones will also make masks, create characters and scenes using props, costumes and other theater materials and engage in dramatic storytelling through narrative, dialogue  and tableau. 
They'll tell stories, both personal and imagined, dramatize storybooks and build their own dramas based on them. They'll create dramatic storylines, stretch their imaginations and PRETEND!
In 2nd & 3rd grade, students will create dynamic characters and write short "plays." They'll explore different theater roles including actor, director, technical director, costume designer, etc. And they'll theatricalize and practice parts of speech and dramatize "MadLib" fairytales. These students will work on projection, other vocal stage skills and good audition skills
The 2nd & 3rd graders will participate in an "audition" for speaking parts for the 2nd and 3rd Grade show, engage in pre-show warm-ups and perform in the 2nd and 3rd Grade shows!
4th & 5th grade theater students will work on ensemble skills, participate in a scene study/and or playwriting unit and co-direct their scene. They'll learn about areas of the stage and stage directions and original blocking. 
These kiddos will find and display accurate character emotion, give feedback to peers on how to improve their theater work and reflect on their theater work in their theater journal. 
They'll have the opportunity to apply for a role in the cast or backstage crew for the annual 5th grade musical!
My favorite thing about my work at PS11 is being able to direct 3 productions a year. I'm especially excited about this year's 5th grade musical : The Addams Family! I also love collaborating with the other 2 members of four Performing Arts Team, Ms. Wurman and Ms. Kost.